The design team sat down to share the first round of mockups for a new client's app, and when team members presented their ideas, it was clear that everyone had a different idea of ​​what the app was and how it should work.
The meeting quickly turned into a discussion about who and not what was right, with everyone defending their designs and no one defending their users. Sound familiar? Moments like these, we need to implement user stories.
Today, many UI/UX professionals find themselves working in an agile world, where agile development (and design) processes are moving rapidly, so we need tools that enable fast, efficient collaboration. It sounds like an oxymoron, but there are tools that help us work together without adding days to the schedule.
User stories are specific to agile methodologies, and when applied to the UI design process, they Spain Phone Number provide an important foundation for subsequent stages of design. A stripped-down user story takes almost no time to implement, but keeps the project on track.
At mobile app development company CitrusBits, our UI design team implemented user stories in our process, and we found that it accomplished three main things:
User stories make the product user-centric.
User stories foster collaboration among team members.
User stories help prevent feature gradients and design dead ends.
What is a user story?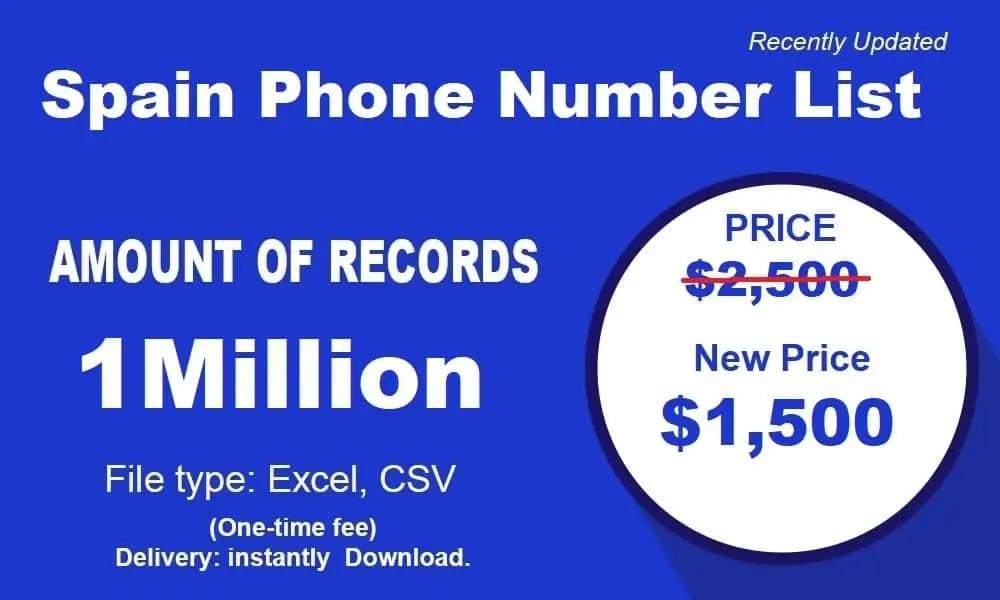 User stories, at their core, describe what users want to accomplish by using a software product. They Spain Phone Number were originally part of agile and Scrum development strategies, but for designers, they are primarily a reminder of the user's goals, as well as organizing and prioritizing each screen design. The way.
A user story is a very short story – only one sentence in fact. Here is a template:
"As a user, I would like to… [basic user goals]."
Because these stories are so short and specific, many stories are needed to cover all possible use cases. In fact, we try to document each story to see how well it can be broken down.
Keep users focused
As a designer, I start thinking about layouts and color schemes in my first meeting with project stakeholders. When I listen to their goals and understand their end users, I can imagine what this application will look like. However, it's important not to put the cart before the horse – when we identify user stories in the first place, we let them dictate the design, not the other way around.
After brainstorming all of an app's user stories, we put it in a collaborative Google spreadsheet where customers can add any stories they feel are missing. Once both the client and the team felt we had all the bases covered, we assigned a number to each story. These numbers are especially useful later in a project, when we use them as concise labels to identify wireframes of which stories are included.
This list doesn't just remind us of features, it keeps us in touch with users throughout the process. Each user story is specifically designed to meet our end users, ensuring we can meet their needs. This became especially evident in a project involving dating apps.
When I created the wireframe for the "User Profile" page, I initially thought it. Would be appropriate to add a user "save" function by adding a button. That would mark their app. However, a glance at the "User Profile" section of the user story reminded me. Of one detail – "another user I would like to like most as a user."